Step inside the shoes
of a
IX century pagan
You are a warrior in a foreign land looking for clues to your forgotten past. Or maybe you are Ratibor, the old chieftain living on borrowed time, about to make a final stand for the sake of the village and its future. Or perhaps you are Ziva, the dexterous young priestess struggling to find her place in the world.
Choose among nine characters, take on their fears and hopes and join the search party.
Open your eyes and the forest will reveal its secrets to you
A web of footpaths will take you deeper into the forbidden forest. You can stray off the path in search of special items. At crossroads, you will face forest creatures. Each encounter will thrust your fate into a new direction. On your journey, you will stumble into caves, huts, fairy circles, watermills, and the eerie significance of these mythological places will not escape you.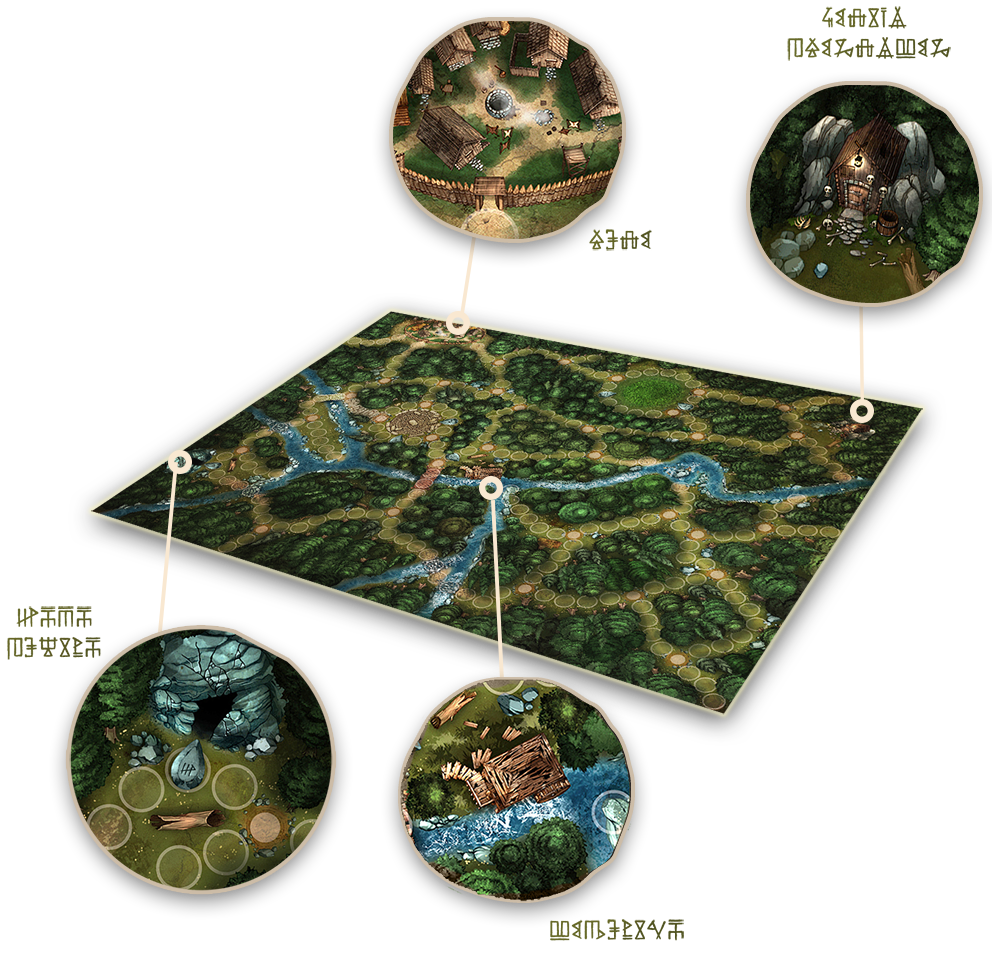 A living god roams
among these oaks…

Strange creatures lurk behind the trees. Forest demons whose bizarre outward appearance is matched only by their complex inner nature. They will go from friendly to fearsome seemingly on a whim. You'll never know what to expect in advance — but once you weather an encounter you will come away with new insights into these creatures and yourself.
An open world
for you to explore
The woods are lovely, dark and deep. Fill your sack with useful plants. Find a pet to keep you company. Take on exciting side quests that will lead you down new paths. Gain new abilities.
The game includes eight different decks of cards full of surprises. You will never have the same adventure twice.
Four years of scholarship
to bring you authentic
Slavic mythology
Most people are familiar with the cunning gods of Greek myth or the vengeful deities of the Nordic pantheon. Forest of Radgost explores the equally exciting but seldom visited world of Slavic mythology — a domain of morally ambivalent gods and demons who will challenge your outlook on good and evil.
Once you walk into the Forest of Radgost, you will want to stay inside
We tweaked the rules until the game was simple enough to make kids forget their phones for an hour and a half. Then we crammed it with content so rich and varied that it's guaranteed to keep seasoned boardgamers glued to the table until night turns into day.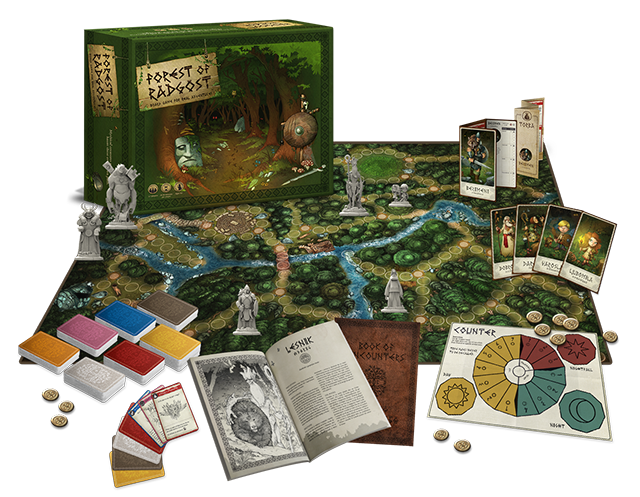 A boy drew a map on a piece of cardboard. What happened next, nobody expected.
The boy's name is Dimitrije and I am his dad, Ivan Rajković. Together with mom, Aleksandra Rajković, a uni professor, the three of us started to develop Forest of Radgost as an afterschool project. In the end it took a whole village of artists, scholars, math PhDs and boardgamers to finish it — but for everyone involved, the game was and remains a labor of love.
Sign up to be first to find out when
Forest of Radgost hits Kickstarter

Yours,Ivan Rajković, together with Dimitrije, Aleksandra,
and the Forest of Radgost tribe.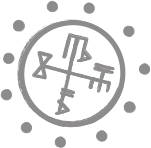 Copyright 2020 by Glama Games | Privacy